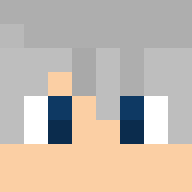 Member
Owner

Joined

Jul 19, 2020
Messages

63
Points

8
Please note the following changes on SkyR:
- Added the ability to use /rdtoggle. This will disable drops until you toggle it back on.
- Added a message showing what block was received that should show just above the enchanting levels.
- Patched the blacklist to remove unwanted blocks from being handed out (command blocks, etc).
- We have also disabled fly and teleportation while falling. This should help make this a bit more challenging!
- 20200726 - Books now drop with a random enchantment and level! Potions coming soon with random effects!